Meet the Doctors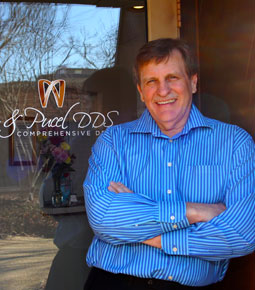 Gregory A. Pucel •
DDS
Dr. Gregory A. Pucel is a native of St. Louis, Mo. and graduated from University of Missouri, St. Louis with a Bachelor of Science in Chemistry. He then attended the University of Missouri, Kansas City Dental School. After graduating from dental school, he opened his practice in South St. Louis City. He left that location in 1996 and moved his practice to Chesterfield, Mo.
Since beginning his practice, Dr. Pucel has attended numerous post-graduate dental studies programs, including fixed prosthodontics, implants, and cosmetic dentistry. He has also studied the treatment of headaches, temporomandibular joint dysfunction (TMD), and face and neck pain. He values continuing education and maintains an up-to-date knowledge of the latest trends in materials, equipment and techniques.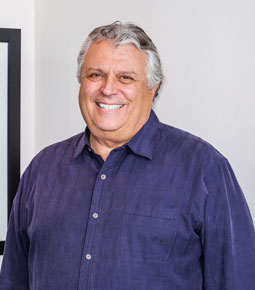 C. Lee Row •
DDS
Dr. C. Lee Row has practiced in west St. Louis County for over 40 years. He attended the University of Missouri - Columbia for his undergraduate degree and received his doctorate at Washington University School of Dental Medicine in St. Louis.
After graduation he spent two years in the United States Navy Dental Corps where he completed post-graduate studies in the disciplines of oral surgery, endodontics (root canals), periodontics (treating gum disease), and restorative dentistry.
Located in Chesterfield since 1976 he has built a large quality practice based on the principles of clinical excellence, and gentle, compassionate, individualize care.